This page contains references to diamonds or engagement rings from different companies. Sometimes I do receive a commission when you click on links and buy the products.
There are those names in the jewelry industry that are synonymous with luxury, sparkle and prestige…among these, Walmart is probably not a name that springs to mind. Despite this, Walmart do, in fact, offer a collection of diamond jewelry and engagement rings. Is this unlikely spot a great place to grab a bargain? My Walmart review will tell you everything you need to know.
The Walmart Experience
Walmart have made their name by offering low prices on a variety of brands alongside own-branded items and this is the exact model used for their diamonds and jewelry. None of the brands they sell would be top of my list, but you will certainly find variety.
I always recommend setting aside a 'bells and whistles' experience in favour of looking for good quality and great value. Fine leather chairs and pretty shop windows do not always equal a good diamond but often mean big premiums. That said, if you are choosing an in-store experience, good lighting and a knowledgeable sales person are the bare minimum. Walmart stores are not geared towards a diamond buying experience and this will be your first obstacle.
Perhaps you're looking at Walmart engagement rings online – bravo, shopping online is by far the best way to make the most of your money. But Walmart still lack the quality and in-depth specifications that are essential for an online buying experience; we will take a closer look at this shortly.
Walmart Engagement Rings
Walmart engagement rings feature a variety of colorless stones; moissanite, cubic zirconia and white sapphires are all used and listed alongside their diamond rings. There's nothing wrong with using diamond alternatives, but it is imperative that you use the filter tools to narrow your search down to diamonds only. This tactic of listing imitation diamonds alongside natural diamonds maintains the illusion that this jewelry is all great value.
I believe that 14k – 18k gold or platinum are the most suitable metals for an engagement ring. These rings need to be durable enough for daily wear, strong enough to set diamonds and pure enough to display the desired color. The more other metals the pure gold is alloyed with, the more chance there is of discolouration and tarnishing. Avoid any gold purity below 14k and reject silver as an option altogether.
Although Walmart offer a diverse collection of settings, they mostly lack the attention to detail we look for in engagement rings and struggle to execute some of the more complex setting techniques (such as pave).
Walmart Diamonds
This is where it all comes crumbling down for Walmart. I have chosen a ring we can closely analyse together so you can see the red flags for yourself.
This is listed as a 1ct cushion halo ring from the Pompeii (one of the more popular brands that Walmart sells). It's 14k gold which is good. The positives end there. You think you are buying a beautiful 1.00ct diamond for under $1,000 – what a bargain! Here's what you're actually buying:
Carat Weight: Although listed as 1ct, this is misleading. The central diamond is ½ carat and the remaining small diamonds make up the total carat weight, which is claimed to be 1.00ct.
Color: J K L
Clarity: I2 I3
Price: $983.99 ("original" price $3,000)
And that is it. We can safely assume the diamond is uncertified. We do not know the color, only that it falls between a J-L and even this is not guaranteed due to the lack of certification. The clarity is listed as I2 -I3, neither of which are suitable grades for fine diamond jewelry. In my experience, you could comfortably shift all of these grades down and that would give a better idea of the true quality of the diamond.
Given that the absolute minimum specifications have not been met, it does not come as a surprise that we are also lacking diamond imaging, light performance reports, HD Video or any mention of cut quality. Suddenly, $983 doesn't seem like a bargain at all for this poor-quality item.
Usually, this is the part of the review where I would make a comparison with an equivalent diamond from one my favourite vendors to demonstrate the level of specification, quality and value that you should be looking for. In this case, there isn't much point. The best vendors don't offer diamonds with such low grades, nor do they sell uncertified diamonds.
What I will say, is you can buy a super ideal cut diamond from Whiteflash's A CUT ABOVE® range for under $900 like this stunning round brilliant. If it is budget that's driving your decision, do not feel restricted to the poor quality of Walmart. Be sure to shop around. I would also highly recommend reading my reviews on Leibish and Co if you're looking for colored diamonds, and also Blue Nile are a great option for fancy shapes.
The Final Word
You might find a nice piece of costume jewelry from Walmart, but I do not recommend buying diamonds or fine jewelry from their stores. Even their certified diamonds carry IGL grading reports, known for their inflated and inconsistent grades.
Competition is stiff for both the online and bricks and mortar diamond market and Walmart fall well below the standard that savvy shoppers are looking for.

As mentioned above, for fancy shapes Blue Nile are a great option, Leibish and Co if you're looking for colored diamonds and Whiteflash and their A CUT ABOVE® diamonds (which I've reviewed in more detail here) are the best place for high quality cut diamonds.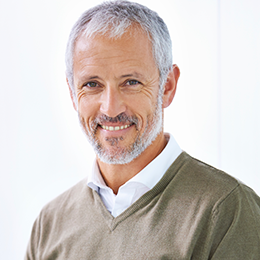 Richard Jenkins, The Diamond Guru
Get free assistance from the Diamond Guru today. You'll be glad you did!
Secure the best quality diamond for your budget.
Don't pay over the odds for your diamond ring.
Have piece of mind that you didn't get ripped off.
Have a Question? Contact us now…
Walmart
Review:

2

out of 5

★★

by

Richard Jenkins