This page contains references to diamonds or engagement rings from different companies. Sometimes I do receive a commission when you click on links and buy the products.
There are so many factors to consider when you are buying a diamond ring.  Choosing the metal was once an easy decision to make; it was gold or silver but now we live in a world where there are endless choices available to you.  Finding the right metal for your diamond ring is just as important as choosing the diamond.
There are lots of questions to ask yourself:
Do you know the difference between platinum and white gold?
Do you know what rose gold is?
Have you heard of alternative metals such as titanium?
Precious metals such as platinum, silver and gold compliment a diamond perfectly.  There are alternative metals such as stainless steel and titanium but these are more popular with fine jewelry.
This guides gives you a breakdown of each of the three metals in more detail.  It does not matter what the occasion is we will help you find a metal perfect for your precious diamond so it makes the statement you want it to.
GOLD
Gold is considered the most popular metal in the jewelry industry.  It is available in three hues; rose, white and yellow.  The versatile metal is elegant and compliments every precious stone so it is not surprising why it is a popular choice with many.
Yellow gold – Of all the three hues this is the most popular choice.  Whilst many other metals are white or grey in color gold is naturally yellow.  Yellow gold is suited towards those with a warm skin one.
White gold – This has grown in popularity over recent years.  It is fashionable and oozes elegance.  With its shiny silvery tone this makes a fantastic alternative to other white metals such as platinum and silver.  Platinum in particular is more expensive than gold which is why many choose white gold as it looks the same.
Rose gold – This striking metal achieves its color by mixing yellow gold with copper to create a delightful rosy look.
SILVER
Silver is another popular metal.  It is malleable and ductile which makes it the perfect material for a huge range of jewelry.
Alternatively consider argentium silver (silver alloy mixed with pure silver, metalloid germanium and copper) or silver and gold.
PLATINUM
Platinum may be more expensive than some of the other metals but this gorgeous metal is renowned for its strength, color, purity and strength.  It is practical and the perfect metal for everyday jewelry.
Platinum has a beautifully silvery tone that lots of brides and grooms around the world are swaying towards for their engagement and wedding rings.  As a wedding ring its strength and durability will ensure it lasts for ever.
ALTERNATIVE METALS
Alternative metals such as titanium, ceramic and tungsten may not sound familiar to you but they are making their mark in the world of jewelry metals.  They have such desirable characteristics which is why they are popular choice for contemporary jewelry.
Tungsten for example is a very scratch resistant metal making this perfect for everyday use.  There are lots of colors available such as grey, black and white.    Ceramic is also extremely scratch resistant.  Not a metal you would consider for a diamond ring but it does maintain its shine for years to come.  A ceramic ring is very affordable and the perfect choice for contemporary couples not wanting to spend too much on a ring metal.
Did you know that titanium is stronger than steel?  Naturally grey in color there are lots of variations available.  Another comfort fitting metal that would look perfect as a wedding band.
All of these alternative metals can be tailored to your needs and are highly affordable.
Overview
All these metals have stood the test of time and each of them are perfect for passing down to family members.  There is not a preference over one metal to the next as they all have their own advantages and disadvantages.  Choice is down to personal preference and budget.
Platinum is considered the most expensive of the metals.  If you want the look of platinum but don't want the price tag, consider white gold.  The cheapest of the three metals is silver.
Whichever metal you choose each of them will look perfect with your chosen diamond.  When you go shopping try all three metals with your diamond and see which you prefer.
Hopefully the guide has given you more of an insight into the metals used on diamonds and gives you the confidence to go shopping for a diamond.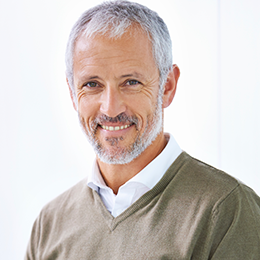 Richard Jenkins, The Diamond Guru
Get free assistance from the Diamond Guru today. You'll be glad you did!
Secure the best quality diamond for your budget.
Don't pay over the odds for your diamond ring.
Have piece of mind that you didn't get ripped off.
Have a Question? Contact us now…