Kay Jewelers are a big name in retail jewelry but does their online selling match up to their in-store reputation? They have been expanding their online presence over the past decade in an effort to grab a share of this lucrative market.
For the purpose of this review we are focusing on their diamonds and their engagement rings. The reasons for this is simple. I am, and don't pretend to be, an expert on other gemstones and engagement rings are currently the biggest selling ring in America. The following are some of the benefits you get from shopping at Kay.
Credit Available (subject to status)
Free 2 Day shipping to Your Home or a Store Near You
30 Day Refund or Exchange
Lifetime Diamond and Gemstone Guarantee
They brand themselves as the #1 specialty jewelry store in the US. Were we about to discover that they lived up to this bold statement or would we end up disappointed? Read on to find out which.
Pricing
They tell us that 'every kiss starts with a Kay'; but just how costly is that kiss? Other reviews of Kay range from cheap and cheerful and cheap and nasty to a complete rip off.
I wanted to find out for myself how the Kay's price point compared to other online jewelers. There is only one way to do this; select like for like items from different sites and see what the price differences are.
As Kay offer a Design-a-Ring feature we head straight there. Starting with the ring we select a classic solitaire setting in 14K white gold costing $255. The next step was choosing a stone. We went for a round 0.91ct, l1clarity, E color diamond with a good cut.
This set us back $5,499.99 bringing the total cost of our ring to $5,745.99. The stone is accredited by GIA which is one of the most respected gem labs so it was all looking good so far. However, not until I got to check out did I discover there was a $122.99 setting fee and a $15.99 sizing charge. This brought the total up to $5,893.97.
I decided to use James Allen for this comparison, one of my favorite jewelry sites, where all stones are accredited by either AGS or GIA.  Here I chose a similar ring in the same 14K white gold with a price tag of $420. Finding a like for like diamond took a matter of seconds although this stone was 0.94ct.
The price tag was $2,880 bringing our ring total to $3,300.  This included setting and sizing. Yes that's correct. The same ring, with a more expensive setting, came in at $2,593.99 less at James Allen than it did at Kay. As the latter doesn't have a reputation as a bespoke jeweler this came as quite a shock! This was either a major typo or one seriously overpriced diamond.
Well we couldn't leave it there! If they fared so badly against a top name such as James Allen how would Kay compare with one of the biggest players in the retail diamond business; Whiteflash?  From the Kay's settings selection we this time chose a pave style setting in 14Kwhite gold for $1449.
We kept the round stone for this comparison as it is the most popular and the one we chose from Kay was 1.01ct, color J, Sl2 clarity with a good cut and GIA certified. The price tag? $5,599.99. The total for this second ring from Kay was $7,048.99. This time we had a setting charge of $169.99 added on at the checkout but no resizing fee for some reason. This brought the total to $7,218.98.
Off we went to Whiteflash and chose the similar 'Harmony' pave style setting in a superior 18K white gold and with a price tag of $1595. The closest we got was a 1.1ct, color J, Sl1 clarity with a good cut. This stone was also GIA certified. The price for diamond stone was $3,931, bringing the total of our Whiteflash ring to $5,526.
When you are not considered a bespoke jeweler and are selling a like for like ring at $1692.98 more than one of the best companies in the market then there is something seriously wrong. That is the standard Whiteflash price for credit card payments and if you wire your payment the price drops to $5360.22. This second comparison proved one thing though; the James Allen comparison was no typo!
The History
The Kay story starts way back in 1916 when the first store was opened in Reading, Pennsylvania by brothers Sol and Edmund Kauffman. The store originally sold electric razors, eyeglass and  musical jewelry boxes.
This expanded with their ethos of creating a "home sweet home" and they started to sell household appliances and radios. Over the years the store expanded and there are now 900 Kay Jewelers stores across America. Quite when they turned solely to jewelry is lost in the mists of time but they are now a leading name in the US jewelry trade.
Designer & Custom Items
There are several big name design brands on sale here as well as 2 branded diamond collections; Leo and Tolkowsky. Their Design-a-Ring feature has been cleverly designed and is a lot of fun and I particularly liked the Custom Design Studio.
Complete with the tagline "If you can dream it we can design it" this is the ultimate way of creating a ring that is as unique as the person wearing it. This is done courtesy of a store to enable you to work with the designers but it would be great if you could submit your designs online as well.
Quality
You could be forgiven for thinking every diamond sold on the Kay website is included as that l1 appears time and time again. Click on the 'other filters' however and lo and behold Clarity appears. There are IF diamonds to be had on this site but the downside is that the vast majority are of the color J.
This is at the bottom end of the rankings and the yellow tinge is discernible to the naked eye. They have around 40 D color diamonds with an IF clarity and while it's a good sign that their diamonds are certified by GIA they are so vastly overpriced I can't get excited about them.
http://design.kay-diamonds.com/diamonds/diamond/diam1400641/
http://www.jamesallen.com/loose-diamonds/round-cut/0.71-carat-d-color-if-clarity-excellent-cut-sku-412111
The Website
Despite my earlier criticisms I really like the Kay Jewelers website. The only thing I don't like is the colors but that's just me nitpicking really. Navigation wise it is hard to beat. There is a huge amount of choice available in all manner of jewelry but the site feels fresh and uncluttered.
A click on Rings then Engagement Rings brings up a plethora of options accompanied by very good images. A nice touch to the engagement rings page is to be able to click on the option for the 4 C's and finding out a bit more about them.
The side menu allows you to narrow down your search quickly and easily and it's good to see the designer collections here as well instead of being in another section as they are on some other sites. I decided not to check any boxes and browse by New which is pre-selected in the drop down box at the top.
The first page of these are all from the Vera Wang Love collection and very impressive they are too. This is where Kay comes into their own by bringing together collections from the world's top designers and selling them at a very reasonable price.
The one I selected for my review purposes was a gorgeous VW 1ct TW pave style ring in 14K white gold for $2,699,99. I was offered the free 2 day Shoprunner delivery service or the option of overnight delivery. Perfect for those who cannot wait any longer to pop the question!
There is a lot going on on the checkout page but its laid out very well and easy to navigate. There is a gift wrap and message option for those getting their rings delivered to their homes and the option of taking out an extended service plan.
I was given the option of applying for credit to pay for my ring in monthly installments and was told my ETA. If you aren't a Kay customer you can check out as a guest with no pressure to sign up. The entire process was quick, simple and I loved the fact I would have my ring in only 2 days.
Imagery
The quality of the images on the Kay website is quite superb. The eye clean stones they sell positively sparkle on the screen. Although there is no 360° option you can see the ring from several angles and you can zoom in to see the stones in more detail. If you have read any of my other reviews you will know that I am big on imagery, and Kay definitely get a tick in the box for theirs.
The Shopping Experience
Absolutely brilliant. I have absolutely no complaints whatsoever. Easy navigation and search filters to the smooth check out made sure my time spent on the Kay website was an absolute pleasure. Yes I have issues with the cost of their stones in their Design-a-Ring feature but that does not detract from the fact that Kay offer one of the best shopping experiences I have had recently.
The Information on Offer
The Kay site is packed with info and has been laid out is such a way it never feels like you are overloaded with information. When you are selecting the diamond for your ring, for example, above the each of the 4C's there is a question mark to click on which explains the rating further.
I also like the fact it's clearly displayed which gem lab the stone has been certified by. There is even detailed information about the setting you choose, something other sites seem to overlook.
On the home page it tells you that you can preview your loose stones at a store before buying them, which is a good idea considering their hefty price tags. It may make you feel better about parting with all that cash if you can speak to a gemologist first. There is no diamond buying guide as such but this isn't a miss as all the info you need is on every individual item.
The Choice
A vast choice awaits those who come to the Kay site looking for an engagement ring. As I mentioned earlier, however, the site has been designed so well that with all the easy to use filters you can narrow down your search in no time.
With their catalog items, Design-a-Ring feature and all the designer collections there is way more choice that on some other sites but it doesn't feel like it. That's no bad thing as it makes selecting a ring hugely enjoyable as opposed to daunting.
The choice of setting when you design a ring is also impressive with all the most popular choices on offer. Diamond wise there is also plenty to choose from and the filters allow you to find your perfect stone.
The Packaging
You know what would be really nice? If Kay added an image to their engagement ring page showing one nestling in a box to let us see what the first impression would be at that magical proposal moment.
As it is I had to take a trip to Google Images to see what their boxes look like. They are pretty standard to be honest. Black with a cream interior and the name on the inside of the snap back lid. That said I have no idea if that's the packaging they are currently using so a bit of clarity is definitely needed hear.
The Returns Policy
Kay offer one of the best return policies of them all. You have 60 days to return the item to a store for a refund whether you bought it there or online and 90 days for a refund. Specialist and engraved items cannot be returned or exchanged.
The latter doesn't stand well with me as other sites, James Allen for one, charge a small fee for re-finishing the ring so it can be resold. Kay full returns and exchange policy can be viewed by following this link.
Bottom Line
Rating (3 out of 5) ★★★☆☆
This has been one of my toughest critiques in some areas, but in others I loved Kay. For their choice, imagery, shopping experience, shipping and website I would love to give them 4 or 5 stars but I just cannot forgive them for the wildly inflated prices of their loose diamonds. I read that the standard of their products had dropped but this isn't the case at all, it's the prices that have risen!
My advice to Kay, if anyone from the company is reading this, is to stop going off IGI valuations which the website seems to rely heavily to back up it's prices.
The fact they offer financing on every item makes me think of a mail order catalog where prices are inflated as they allow you to pay for them over time. This is an e-commerce site where people pay by credit card, it shouldn't feel like this.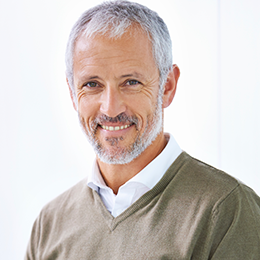 Richard Jenkins, The Diamond Guru
Get free assistance from the Diamond Guru today. You'll be glad you did!
Secure the best quality diamond for your budget.
Don't pay over the odds for your diamond ring.
Have piece of mind that you didn't get ripped off.
Have a Question? Contact us now…