Like H. Samuel, Ernest Jones is a well-known diamond retailer in the UK. They're actually the largest jewelry retailer in operation in the country, and are owned by Signet Corporation, who also owns H. Samuel alongside large brand names in the US, such as Kay, Zales, James Allen and Blue Nile. 
Unlike H. Samuel, who have been in operation for almost two-hundred years, Ernest Jones was established in 1949 in London. They specialize in both diamonds and watches, which is great for the watch aficionado, as they stock brands such as Breitling, Omega SA, Cartier, and TAG Heuer. 
So what are they like to buy from? Are their diamonds up to scratch? Here's my honest Ernest Jones review. 
The Buying Experience at Ernest Jones
Ernest Jones are primarily a high-street brand, yet they do have a website that you can order from. Unfortunately, like many big name retail stores, you'll find that the staff members aren't experts on diamonds, and the overall experience isn't one I would call luxury. At the end of the day, this isn't a huge issue if you know your stuff and are looking for accessibility over luxury, but it might prove to be an issue for someone who knows little about the diamond world. 
Accessibility appears to be the aim of the game at Ernest Jones, who sell many items for under the £3,000 price mark (which is roughly $3,699). Naturally, they have many high quality watches on display, which is good for the person who wants to buy a watch—but what about diamond jewelry?
The Quality of Diamond Jewelry at Ernest Jones
At first view, like H. Samuel, the quality at Ernest Jones isn't the best. Because these two organizations are owned by the same parent company, I can assume there might be a similarity in business model; inflated prices for poor quality.
They also champion something called the Tolkowsky Cut, which is an Ideal cut diamond, named after its inventor, Marcel Tolkowsky. Now, one of the best cuts for diamond is the Ideal cut, which guarantees a good level of brilliance. However, Ernest Jones fails to deliver on this. 
The diamonds they offer are certified by the IGI, an independent diamond grading lab. You can read all about this in my analysis of IGI certification.
Additionally, what information is included in the certificate is sparse. For an accurate and worthwhile buying experience, one that doesn't ultimately come back to bite you, you need as much information as possible to make an informed decision. 
They don't sell loose diamonds, and so I looked at their diamond engagement rings, which is the next best way of analyzing diamond quality, and I was not impressed. Look at this White Gold 0.40ct Total Diamond Illusion Set Ring. It comes with a tiny (0.40 ctw) center diamond that has a clarity of I3 and a color of H-J. I'd never recommend you purchase such a poor-quality diamond. I can also find no way of accessing the diamond certification from their site. 
The Price of Ernest Jones Diamond Jewelry
In terms of pricing, Ernest Jones jewelry seems to be on the cheaper side. Yes, this does guarantee accessibility for people on a tight budget, but is it too good to be true?
First of all, Ernest Jones and other UK jewelry retailers of their size groups individual stock into Stock Keeping Units, or SKUs. It helps them to sort through their vast quantities of product. An SKU guarantees that a certain group of items will have a minimum quality and size. For example, if you see 'SKU 1/2ct', this means any item within this line will have a carat weight of 0.5 ctw or over. What this doesn't provide a potential diamond buyer with is specific data to make an informed decision. 
The second issue is related to quality. Let's use the previous 0.40 ctw engagement ring, which is priced at £1799, to compare and contrast. If you paired this loose 0.40-Carat Round Cut Diamond with this Classic Simple Solitaire Engagement Ring what you have is essentially the same engagement ring (minus the pave style on the shank), but most importantly, you have a far better quality diamond, which is an Ideal cut with an F color grade, and has a Flawless clarity grading. 
This pairing costs £1,607.10, almost £200 less.
My Final Thoughts
I will always argue that the most important thing to search for within the diamond world is value for money. It can often be hard to come by, as the uninitiated continue to walk into diamond jewelry stores and spend their hard-earned cash on diamonds that, quite frankly, aren't worth it. 
Unfortunately, Ernest Jones in my opinion is another example of this scenario. With an unfulfilling buying experience, overpriced wares, and very poor quality diamonds, it's a triple threat of off putting signs that make me, as a seasoned diamond buyer, never want to return to one. 
Where Can You Find The Best Value for Money?
In the diamond world, value for money is guaranteed by several things:
Customer service;

Trustworthiness;

Diamond certification;

Overall quality of product.
A diamond engagement ring might be sold for $20,000, but if the customer service is good and the ring itself can be valued at that much, then I'd argue you're getting value for money.
However, I'd never recommend you spend that much. In all honesty, you don't need to spend the big bucks to purchase a very high quality piece of diamond jewelry. But how do you go about doing that? By looking in the right places.
Shop at
Whiteflash
(the best cut quality natural and lab grown diamonds available),
James Allen
(great selection of fancy shaped diamonds) and Brilliant Earth (great selection of lab diamonds.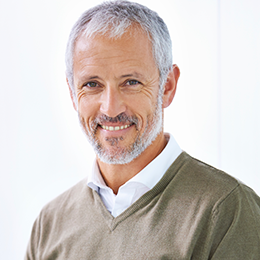 Richard Jenkins, The Diamond Guru
Get free assistance from the Diamond Guru today. You'll be glad you did!
Secure the best quality diamond for your budget.
Don't pay over the odds for your diamond ring.
Have piece of mind that you didn't get ripped off.
Have a Question? Contact us now…
Ernest Jones
Review:

2

out of 5

★★

by

Richard Jenkins