This page contains references to diamonds or engagement rings from different companies. Sometimes I do receive a commission when you click on links and buy the products.
The Company
Kay Jewelers are one of the largest jewelry chains in the US, with over 900 stores and a retail presence in countless shopping malls across the country.
Although the brand is a well-known bricks and mortar store, over recent years, they have been expanding the online side of the business in order to compete with other retailers.
The History
Founded in 1916 by brothers Edmund and Sol Kaufmann, the first Kay Jewelers store was located in the corner of their father's furniture store in Reading, Pennsylvania.
When the first store first opened, it offered so much more than just jewelry, including everything from eyeglasses and musical jewelry to boxes and electric razors.
The brand prides itself in delivering fine, fashionable jewelry and watches.
Kay's is now a division of Sterling Jewelers Inc. which, within its parent company, Signet Jewelers, forms the largest jewelry retailer worldwide, encompassing brands such as Zales, H.Samuel, Ernest Jones, and Peoples.
The Collections
When it comes to their pre-set rings, Kay Jewelers certainly doesn't disappoint in terms of variety – there are hundreds of pre-set rings to choose from in an extensive range of unique and imaginative designs.
As well as generic designs, they also offer a selection of designer brands, such as Vera Wang, Angel Sanchez, and Tolkowsky.
One thing to note, however, is that, with their pre-set diamond rings, you have little to no say in the quality of the diamond. The majority of Kay's pre-set rings include I1 clarity diamonds as the centre stone and there is no scope to customize. This means that you are taking a risk when it comes to the diamond's eye cleanliness, as you won't know exactly what it looks like until you actually receive it. If you want the highest quality cut diamond try Whiteflash's A Cut Above Diamonds or Blue Nile's Signature Collection.
Custom Design
Kay's offers a Design-a-Ring feature that allows you to choose both a diamond and a setting online – you can even see how your completed ring will look before you decide whether or not you want to go ahead.
The brand offers a huge loose diamond inventory system so you're sure to find a diamond that meets your specifications. Once you've chosen your diamond, you'll then need to choose a setting to mount it in. Kay's has a vast range of over 100 ring designs to choose from – so plenty of variety!
Certification
The vast majority of the sites we review and recommend deal almost exclusively with GIA and AGS diamond certificates. Kay Jewelers, however, deals predominantly with other certifying labs, such as IGI and it's important to bear this in mind when comparing both the diamond and its price.
After all, it would be easy to see an IGI certified diamond priced the same as a GIA certified diamond and assume that it is competitively priced. However, anyone familiar with certifications will know that an IGI certified stone is often over graded by around 2 or 3 levels compared to what it would have received with GIA or AGS certification.
Warning: In addition to this, you'll also notice that Kay's doesn't offer exact color and clarity grade for their rings. Instead, it's always presented as a range.
Pricing
When it comes to pricing, Kay Jewelers isn't the cheapest on the market. In fact, you could expect to pay 30%- 100% more than other online-only stores.
This is largely due to the fact that the store started out as a bricks and mortar store and still has a very strong, off-line retail presence. With this in mind, they cannot always bring their prices down as low as some of their competitors as it would simply not be sustainable to match them in their physical stores. Of course, branding premiums also play a role here too.
Guarantees and Servicing
Kay Jewelers offers a Lifetime Diamond & Gemstone Guarantee on all of their rings that feature diamonds, rubies, sapphires, or emeralds.
There's also the option to purchase a Kay Jewelers Lifetime Extended Service Plan, which covers both the labor and the parts needed to ensure your engagement ring stays in a usable and wearable condition. The plan includes repairs to the setting, including any future ring size adjustments, as well as refinishing and polishing, and the resetting of your diamonds and gemstones.
It's worth noting that, if you want to claim under the plan, all services and maintenance must be carried out at Kay Jewelers stores.
Returns
Kay's offers a pretty standard returns policy – if you aren't happy with your ring, you can return it to any Kay Jewelers store within 60 days of purchase for a full refund, or within 90 days of purchase for an exchange. Refunds can be done through the online store, but exchanges can only happen in store.
However, you can not return or exchange any custom-designed items or personalized engraved pieces, so if you're going down that route, make sure you're 100% sure before you buy.
The Bottom Line
There's no denying that Kay Jewelers offers an incredible amount of choice when it comes to engagement and bridal rings – whether you're looking for pre-set rings or custom made designs, there will almost certainly be something on the site to meet your specifications and personal preferences.
However, in terms of price they are definitely not the most competitive on the market. What's more, the fact that they use IGI certification and don't provide exact color and clarity gradings for their rings, it can be difficult to know exactly what you are getting. A savvy diamond shopper would avoid Kays and head to a jeweler with AGS or GIA certificates and light performance images – I would suggest reading my reviews on Whiteflash, James Allen and Blue Nile as a start. If you have any questions, please contact me directly here.
Kay Jewelers
Review:

2

out of 5

★★

by

Richard Jenkins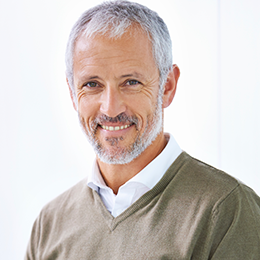 Richard Jenkins, The Diamond Guru
Get free assistance from the Diamond Guru today. You'll be glad you did!
Secure the best quality diamond for your budget.
Don't pay over the odds for your diamond ring.
Have piece of mind that you didn't get ripped off.
Have a Question? Contact us now…