This page contains references to diamonds or engagement rings from different companies. Sometimes I do receive a commission when you click on links and buy the products.
My reviews usually focus on bricks and mortar jewelry and diamond retailers or online vendors; Abe Mor bring something a little different to their customers. With a moving backstory and a unique position in the diamond market, this review will take a closer look at Abe Mor and their services.
The History
Abe Mor proudly place a focus on the life and history of their founder, and it is clear to see why. The inspiring story of Abe Mor begins in Israel during a time of unrest. Born to a large family, Abe Mor began working on the bench polishing diamonds at the tender age of 13. While providing an income for his family, Abe honed his craft and ignited a lifelong passion for diamonds.
He moved to the United States in the sixties, armed with his decades of knowledge. The Abe Mor business grew organically, building positive relationships with local retailers and placing integrity and quality at the forefront of the business. The Abe Mor businesses was founded on wholesale diamonds, providing retailers with high quality stones. However, they also offer their business to the general public, giving them a chance to observe a world behind the bright lights of a jewelry shop and look deeper at the intricacies of diamond craftsmanship.
The Business
What makes Abe Mor unique is the potential for customers to sell their diamonds. I am often asked about diamond re-sale value and have to tell customers to manage their expectations. Very few vendors offer to buy back diamonds, leaving customers with limited options. Abe Mor give hope to individuals selling their diamonds, buying them for fair prices and offering great communication through the process. Essentially you are cutting out the middle man and retaining the most money possible from your diamond.
This is not unique not Abe Mor however, Whiteflash provide a one year buy back guarantee and a lifetime trade up guarantee, James Allen have an upgrade scheme and Blue Nile will also Sell Your Diamond Jewelry to CIRCA.
The Diamonds
Abe Mor offer GIA, AGS and EGL certified diamonds. Among these, you will find some beautiful stones with in-depth measurements and some images provided. Abe Mor are behind other vendors when it comes to buying online however – their images do not have the same quality as competitors such as Whiteflash and Hearts on Fire and they do not provide diamond light performance imaging or HD Video of their Diamonds.
When buying a diamond online, light performance imaging and HD Video are imperative. Learn more about this here.
An instore experience will play to Abe Mor's strengths; however the lack of diamond imaging is enough for me to advise not purchasing their diamonds online. That said if you are looking for niche cuts, (Old Mine cut, Old European cut, step cuts etc) or fancy yellow diamonds then they could be an option, alongside Leibish and Co.
The Settings
Loose diamonds are the heart of the Abe Mor business; however, they also offer set jewelry. Their settings are high-quality and the quality of their diamond melees appears to be good – this is often overlooked by lesser jewelers but the Abe Mor business is founded upon attention to detail.
The Final Word
I praise Abe Mor for giving real customers a chance to freely upgrade or sell their diamonds. There is an obvious belief in quality and communication that shines through this company. If you are looking for fancy yellow diamonds, or a high-carat marquise, Abe Mor are worth a look.
For many of my readers, Abe Mor will not prove the best choice for their diamonds however. They are not geared towards e-commerce and struggle to compete with online prices and their quality. They do not offer the same user-friendly diamond performance reports offered by Whiteflash. In this area, a first-time buyer would struggle to find an incredible cut when shopping with Abe Mor. I would recommend reading my reviews on Blue Nile, James Allen and Whiteflash before making a decision on Abe Mor.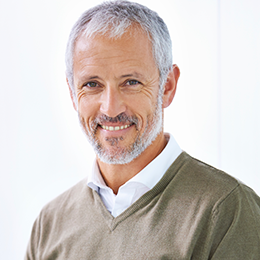 Richard Jenkins, The Diamond Guru
Get free assistance from the Diamond Guru today. You'll be glad you did!
Secure the best quality diamond for your budget.
Don't pay over the odds for your diamond ring.
Have piece of mind that you didn't get ripped off.
Have a Question? Contact us now…
Abe Mor
Review:

3

out of 5

★★★

by

Richard Jenkins