This page contains references to diamonds or engagement rings from different companies. Sometimes I do receive a commission when you click on links and buy the products.
In this Abe Mor Review, we delve into a brand that stands out in the world of diamond retail. Renowned for their distinctive approach, Abe Mor blends the traditional allure of brick-and-mortar stores with the modernity of online shopping. This review will explore their compelling backstory and unique niche in the diamond market, offering an in-depth look at the exceptional services and experiences that Abe Mor provides to its discerning customers.
The History
Abe Mor proudly places a focus on the life and history of their founder, and it is clear to see why. The inspiring story of Abe Mor begins in Israel during a time of unrest. Born to a large family, Abe Mor began working on the bench polishing diamonds at the tender age of 13. While providing an income for his family, Abe honed his craft and ignited a lifelong passion for diamonds.
He moved to the United States in the sixties, armed with his decades of knowledge. The Abe Mor business grew organically, building positive relationships with local retailers and placing integrity and quality at the forefront of the business. The Abe Mor business was founded on wholesale diamonds, providing retailers with high-quality stones. However, they also offer their business to the general public, giving them a chance to observe the world behind the bright lights of a jewelry shop and look deeper at the intricacies of diamond craftsmanship.
The Business
What makes Abe Mor unique is the potential for customers to sell their diamonds. I am often asked about diamond re-sale value and have to tell customers to manage their expectations. Very few vendors offer to buy back diamonds, leaving customers with limited options. Abe Mor give hope to individuals selling their diamonds, buying them for fair prices and offering great communication through the process. Essentially you are cutting out the middle man and retaining the most money possible from your diamond.
This is not unique not Abe Mor however, Whiteflash provides a one-year buy-back guarantee and a lifetime trade-up guarantee, James Allen has an upgrade scheme, and Blue Nile will also Sell Your Diamond Jewelry to CIRCA.
The Diamonds
Abe Mor offers GIA, AGS and EGL certified diamonds. Among these, you will find some beautiful stones with in-depth measurements and some images provided. Abe Mor is behind other vendors when it comes to buying online however – their images do not have the same quality as competitors such as Whiteflash and Hearts on Fire and they do not provide diamond light performance imaging, however they now provide 360 degree video of their diamonds:
When buying a diamond online, light-performance imaging and HD Video are imperative. Learn more about this here.
While Abe Mor excels in providing a personalized in-store experience, their online offerings are limited by the absence of detailed diamond imaging. This is a significant factor to consider, especially for online purchasers. However, if your interest lies in unique and specialized diamond cuts, such as Old Mine, Old European, step cuts, or if you're in the market for exquisite fancy yellow diamonds, Abe Mor still presents a compelling choice. They stand alongside renowned names like Leibish and Co, offering a range of distinctive options for those seeking something truly out of the ordinary.
Abe Mor Settings
Abe Mor, known for their selection of loose diamonds, also ventures into the realm of set jewelry. While their loose diamonds are the mainstay of their business, the set pieces they offer are crafted to meet satisfactory standards. The settings are competent, aligning with industry norms, and the quality of their diamond melees—small diamonds used in settings—is decent. This aspect is sometimes not given due attention by other jewelers, and Abe Mor does make an effort to maintain a certain level of quality in these details.
However, it's important to note that while their settings are of good quality, they may not always stand out in a market filled with more specialized or innovative offerings. The designs range from traditional to moderately modern, catering to a broad audience but without particularly distinguishing themselves in terms of design uniqueness or creative flair.
In summary, Abe Mor's set jewelry, like their loose diamonds, reflects a commitment to delivering reliable quality. While they may not offer the exceptional or cutting-edge designs seen with some other jewelers, their pieces are solid choices for those seeking standard, well-made jewelry. This balanced approach in their set jewelry offerings is in line with the overall experience one might expect from Abe Mor, which is competent and reliable, yet not necessarily extraordinary.
The Final Word
I praise Abe Mor for giving real customers a chance to freely upgrade or sell their diamonds. There is an obvious belief in quality and communication that shines through this company. If you are looking for fancy yellow diamonds or a high-carat marquise, Abe Mor is worth a look.
For many of my readers, Abe Mor will not prove the best choice for their diamonds however. They are not geared towards e-commerce and struggle to compete with online prices and their quality. They do not offer the same user-friendly diamond performance reports offered by Whiteflash. In this area, a first-time buyer would struggle to find an incredible cut when shopping with Abe Mor. I would recommend reading my reviews on Blue Nile, James Allen, and Whiteflash before making a decision on Abe Mor.
Abe Mor Review
Diamond Quality

Customer Service

Price

Selection

Website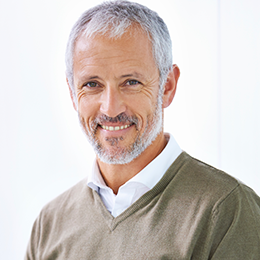 Richard Jenkins, The Diamond Guru
Get free assistance from the Diamond Guru today. You'll be glad you did!
Secure the best quality diamond for your budget.
Don't pay over the odds for your diamond ring.
Have piece of mind that you didn't get ripped off.
Have a Question? Contact us now…
Abe Mor
Review:

3

out of 5

★★★

by

Richard Jenkins