If you're in the market for an engagement ring or just some diamond jewelry for a special occasion, you may have come across Houston Diamond District (http://www.jewelerinhouston.com/).
Their incredibly competitive prices and many positive reviews, paired with the flashy 'Design Your Engagement Ring' feature seen on their website, may make them an attractive choice at first glance. Let's dive in to whether this first impression is accurate.
Here, our in-depth review offers a closer look at their products and practices, to see if Houston Diamond District really measures up to its promises.

Imagery and diamond quality
An immediate red flag with the Houston Diamond District brand on Amazon is its lack of clear, detailed images. They provide just one generic stock photograph per product listing, and without the 360-degree view diamond-buyers may have grown accustomed to, or even just high-quality images from many different angles, you will essentially be buying blind.
What does this mean? In essence, these unreliable photos will set you up for disappointment, as you can't trust what you're seeing online. This is made even worse by a worrying comment in many of the product listings: 'Diamond Weight Variance can be +/- 6% as we try to get you the best-looking stone'.
This speaks to a distressing range in the quality of the stones: not only is it a huge percentage difference, but it will seriously impact the diamond's value. They also seem to sell some uncertified diamonds, which as we've talked about before, is a serious concern.
Ultimately, between the unreliable images and evident variation in the product, it seems likely that what you think you are buying won't necessarily be what you get.
Website
To make matters worse, their official website is evidently completely untrustworthy. Not only do none of the links work – including their flashy 'Design Your Engagement Ring' feature, returns information page and 'About Us' sections – but there is no shopping function whatsoever.
As the website is so comprehensively broken, it's impossible to find additional information about their services or images of their jewelry. Their website is therefore totally non-functional; don't waste your time.
Returns and guarantees
Buying online always involves some risk, particularly when buying blind, as in the case of Houston Diamond District. Naturally, most customers want to know what their options are in terms of returns, just in case things don't go according to plan.
This is one area in which Houston Diamond District succeeds. According to Amazon, the brand offers a 30 day returns policy on all its products. Coupled with Amazon's notoriously speedy delivery, this policy means that if you don't like your ring, you can have the product returned and a refund issued in just a few days.
They also offer a (poorly advertised) lifetime warranty, but unfortunately many reviews seem to suggest that this is hard to cash in on and that the brand seeks to avoid taking responsibility for any issues. An engagement ring is an investment both financially and sentimentally, and a high-quality brand will have a good guarantee which will protect your interests.
Shopping in-person
While their online presence is clearly dubious at best and downright fraudulent at worst, Houston Diamond District does redeem itself slightly in the form of its in-person store.
Located on Richmond Avenue in Houston, the store has many positive Google reviews describing its excellent service and the quality of its products. However, worryingly, many of the 5-star reviews are several years old.
More recent reviews on both Google and Yelp describe a variety of problems with the brand and its products, ranging from exceptionally poor customer service and rudeness to rings breaking and diamonds falling out. There are even a few which accuse the company of being a scam and warn potential buyers of money lost and refunds non-issued.
Is the Houston Diamond District Legit?
When it comes to deciding whether or not to buy from Houston Diamond District, the cons clearly outweigh the pros.
The competitive prices offered by the brand are the one advantage, and based on the negative reviews online these costs are still too high for the product you receive. Customers speak of rudeness in-store and online, of phone calls left unreturned and of poor-quality products which break spontaneously.
Furthermore, the brand's online presence is particularly questionable. Between the broken website and the lack of information and images on Amazon, Houston Diamond District seems unreliable and decidedly not a place to spend your hard-earned money.
Despite the 30-day returns policy and supposed lifetime warranty, many reviews describe the difficulty of actually returning the defective products and obtaining a refund. This suggests that the brand relies on administrative obstacles such as postal errors and refusing to return calls in order to use up the 30-day policy, by which time the customer cannot receive a refund.
In conclusion, Houston Diamond District is an untrustworthy brand in many ways. Instead of being fooled by their temptingly low prices, choose a more reputable and high-quality company.
Where should you shop in Houston?
There's really only one option if you're looking for the best diamond cut quality and that's Whiteflash. They are the exclusive provider of A CUT ABOVE® diamonds (which I've reviewed in more detail here) and have the largest selection of AGS Diamonds available anywhere in the world. Their diamonds are available online and they also have a jewelry store in Houston Texas.

If you're looking for other online vendors to consider I'd recommend having a look at my Blue Nile Review and James Allen Review.

Please drop me a message if you have any questions or need help selecting a diamond.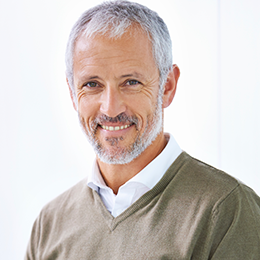 Richard Jenkins, The Diamond Guru
Get free assistance from the Diamond Guru today. You'll be glad you did!
Secure the best quality diamond for your budget.
Don't pay over the odds for your diamond ring.
Have piece of mind that you didn't get ripped off.
Have a Question? Contact us now…