This page contains references to diamonds or engagement rings from different companies. Sometimes I do receive a commission when you click on links and buy the products.
Sometimes we at Your Diamond Guru are truly blown away by a diamond retailer. Their diamonds might be fantastic, their jewelry designs incredible, and their customer service amazing. Other times, we're not. And it's unfortunate to come across those retailers that do not because we'd love to see a diamond market filled with brilliant, reputable sellers. Alas, we can't have everything.
In this review, we've turned our attention towards the self-proclaimed #1 diamond store in Canada, Peoples Jewellers. What we found wasn't that impressive, and so let this review serve as both an educational piece and a cautionary tale, because to buy a good diamond, you need to know what you're not looking for.
The Company
Peoples was founded in 1919, meaning they've been operating for over 100 years—a pretty impressive statistic. They were, notably, the first company in Canada to sell their jewelry through the use of a payment plan. In 1957, they were the largest credit jeweler in the British Commonwealth, another impressive stat. Among Canadian customers, Peoples Jewellers is known as 'the diamond store'. In 2014, they were acquired by the Signet Group, whose brands also include Kay Jewelers, Zales, and H. Samuel.
Unfortunately, these aren't jewelry companies with the greatest reputations. They usually sell inexpensive, semi-precious pieces, alongside a smaller amount of finer jewelry. In the past, we've come across many stories and circumstances where these retailers have offered low-quality diamonds with insufficient certification.
What this tells us is that Peoples may suffer from the same 'rack them and stack them' approach that its sibling organizations suffer from.
The Website
Their website is like most other jewelry retailers—clean, easily navigable, and with well-described pages and item descriptions. You are able to shop by material, by style, by gender, or by price, which is a worthwhile feature. However, there is no option for buying diamonds separate from their settings, and so, what you see is what you get.
The Designs
One thing that Peoples Jewellers undeniably has a lot of is designs. There's a vast variety on their site, from engagement rings to necklaces and even watches. Naturally, the size of this offering comes with pieces we wouldn't recommend based on aesthetic choices, but others we did like the look of.
While this 4.0mm Heart-Shaped Birthstone and Diamond Accent Frame Layered Ring is just an example of a customizable ring, the chunky frame, the gemstones crammed together, and the colors chosen does not make for a beautiful ring.
In all honesty, we found a lot of their designs to be a little tacky. However, we must reiterate that taste is subjective, and what we don't like, others might love, and so you should not read into our preferences as a nail in the coffin for Peoples Jewellers.
One thing we were disappointed in was there lack of variety in engagement ring design, particularly within their solitaire rings, the vast majority of which being incredibly similar. If you'd like a great example of a retailer with an array of gorgeous solitaire engagement rings (arguably the most popular design), then explore the offerings of Whiteflash here.
Want to Learn More About Diamonds?
Here at Your Diamond Guru, we've made it our mission to educate people all about diamonds—what to look for, where to look, how to find a good deal, and much more. If you're one of the people, either a diamond newbie or aficionado, head over to our education section to find out more about these intensely beautiful stones.
The Diamonds
This part of the review proved difficult as, compared to other high-end jewelers, Peoples Jewellers do not offer loose diamonds. All of their diamond jewelry is pre-set, meaning that we (and you) are unable to properly analyze the diamond before making a purchase. This isn't always a bad thing, as the majority of retailers sell pre-set jewelry. It just makes it a little harder to judge when the entire range is pre-set.
So what can we say about Peoples Jewellers when it comes to their diamonds?
First of all, a huge red flag for us. Peoples Jewellers do not sell GIA or AGS diamonds. Rather, they sell diamonds from a variety of independent collections, such as Prestige® and Canadian Luxe™, which have been certified by the GSI. What this shows us is that finding the truth about the diamonds on offer is much harder to come by. For example, if we have a look at this 2.00 CT. Certified Prestige® Diamond Solitaire Engagement Ring in 14K White Gold, priced at $19,999, we can't actually see any available certification.
Finding the right certification from either the AGS or the GIA is the first step in acquiring a quality diamond from a trustworthy organization. Image credit: Peoples Jewellers
The GSI is known for having a completely different range of standards for judging the quality of diamonds and so, you're more likely to come across inconsistent grading within an organization that sells those diamonds.
Additionally, one thing we found was that there is a lot of the use of the word 'approximate' when it comes to describing diamonds. The pre-set engagement ring priced at $19,999 that we showed before has 'Diamond Total Weights are approximate.' written in its description. If I was paying twenty thousand dollars for an engagement ring I would want complete detail regarding the item I was buying.
There's also an issue with items being overpriced. This 1.00 CT. Diamond Solitaire Crown Royal Engagement Ring in 14K Gold is priced at $5,399, which is a lot for the diamond you're getting, which is approximately 1.00 ctw, I1 clarity and J color. In honesty, we would never recommend a diamond with characteristics such as these.
When we compare this to a diamond and setting sold at a a reputable retailer, we find the price is much reduced. This 1.00 Carat Round Diamond from James Allen is priced at $2,310, and a setting that approximately matched the one at Peoples Jewellers, such as this 14K Yellow Gold 2.5mm Comfort Fit Solitaire Engagement Ring, brings the total price up to $2,805. While you should never buy diamonds at these low qualities, if you were going to, choosing to shop elsewhere is a no-brainer.
Finally, in all of our research we were unable to find:
High-quality diamond imaging or 4k video of the jewelry on sale.
No information on the light performance of the diamonds available.
No proportions or measurements.
No clarity plots.
No certification documents.
There was also very little in terms of high clarity diamonds. The highest we spotted were VS2, and the vast majority of diamonds were SI1, SI2, or I1-3. We've always stated that a diamond retailer that sells I3 clarity diamonds is not worth purchasing from, as these can be some of the ugliest diamonds available. Any diamond retailer worth their salt would choose not to deal in them.
When we talk about diamond analysis and diamond performance, Whiteflash really have set the bar. Their in-house A CUT ABOVE® diamonds shows the attention to detail and intense scrutiny that has earned them their reputation within the diamond world. I would also recommend that you consider Leibish & Co if you're considering a fancy colored diamond, lastly I would try Blue Nile, whilst their quality won't be as high as Whiteflash they have a large selection at a lower price.
Our Final Thoughts
There is not much else to say on the topic of Peoples Jewellers. While their offerings are wide, they fail to provide even the simplest data or documentation regarding the items on offer. If you want a horrendously overpriced, low-quality diamond ring that might arrive smaller than you thought it would be, then Peoples Jeweller is for you. If you want something actually worth purchasing, explore the offerings of companies such as Whiteflash, James Allen, or Blue Nile.
If you've enjoyed this review and would like to look into more of the most well-known diamond retailers operating today, head over to our retailer reviews section for in-depth analysis of some truly stellar brands.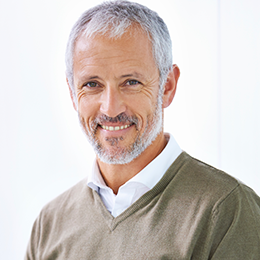 Richard Jenkins, The Diamond Guru
Get free assistance from the Diamond Guru today. You'll be glad you did!
Secure the best quality diamond for your budget.
Don't pay over the odds for your diamond ring.
Have piece of mind that you didn't get ripped off.
Have a Question? Contact us now…
77 Diamonds
Review:

3

out of 5

★★★

by

Richard Jenkins