This page contains references to diamonds or engagement rings from different companies. Sometimes I do receive a commission when you click on links and buy the products.
Seamless branding, sleek stores and an undeniable ice cool image; Spence certainly know how to make an impact when it comes to marketing themselves. This Canada-based company was founded in 1978 and in its early days, gained a strong reputation with the Vancouver locals.
With over four decades of experience under their belt there is one real question hanging over Spence Diamonds; do the diamonds live up to the branding? I have completed this full review of Spence Diamonds so you can make the right choice when it comes to your engagement ring and diamond jewelry.
The History
Spence Diamonds have established a fairly positive reputation in Canada. Established in Vancouver in the late seventies, Doug Spence and Sean Jones had grown Spence Diamonds, opening nine new stores by 2009. They made their first steps onto the US market in 2011, opening three stores in Houston, however this venture came to an end quickly. They re-entered again a few years later and currently have five stores open in various States across the USA. Spence Diamonds was bought by Lion Capital in 2015; Lion Capital have previously owned brands such as Jimmy Choo and All Saints, so the strong marketing campaigns continue to be put into action under this ownership.
A few years ago, Spence Diamonds came under fire following a CBC news investigation. Customers complained that the Spence 'lifetime warranty' was misleading, with many customers being forced to pay for extensive repairs to damaged jewelry just a few years after purchase. However, Spence Diamonds have since reviewed this policy and re-written their warranty, promising that their jewelry will be covered for life. It is important to note that there are lots of companies who operate in a similar way, following Spence Diamonds' old practices of only offering free repairs for the first five years. This emphasizes the importance of reading the small print, or better still buying from companies whose warranties are transparent.
Need help selecting a diamond?
Contact me here
to secure the best quality diamond for your budget. Don't overpay and have peace of mind.
The Website
I have a discerning eye when it comes to reviewing diamond companies and my years of experience has taught me that a shiny marketing campaign does not a good company make. That said, I can see how someone with little product knowledge would be enchanted with the Spence Diamonds image. In fairness, I can see how even those who know what they are looking for would be enchanted! A lot of thought has gone into the Spence Diamonds image and the result is high fashion, editorial images and a genuinely unique presence in the diamond industry. They do not have an e-commerce platform so their website is more like a shiny catalogue to encourage you to visit their stores.
The Experience
Opting out of e-commerce is a bold move in a world that is now heavily reliant upon online shopping. Nevertheless, many people would still rather visit a Tiffany's store than buy online; for some, it is all about the experience. Walking into a Spence Diamonds store, you would expect a memorable experience. Minimalist and modern, they have moved away from the generic locked cabinets and heavy wood style of days gone by. I commend them for making their stores truly stand out among the rest.
None of the cabinets are locked, instead they use model rings made from silver and cubic zirconia to allow you to browse and narrow down your selections yourself. After this, you will be taken into a diamond room to select a diamond for your ring. This concept is brilliant as it allows buyers a fuss free experience, asking for help only when they need it. It bypasses one of the biggest obstacles of a traditional bricks and mortar experience, by eliminating a pushy salesperson who may lead the sale and influence your choice. However, this experience also completely hinges upon the abilities of the staff to be present when needed and offer sound advice in the later stages of the process. This is where Spence Diamonds fall down. Like so many of the retailers that I visit, a lack of attention and care undermines the innovative practices that have been put in place, and instead of a tailored, modern experience, I was left feeling a little flat.
The Diamonds
If you manage to find a member of staff interested enough to take you to the diamond room (I'm sure in some stores this will go smoothly but it really is a roll of the dice), you will be shown GIA certified diamonds. This is another feature that has changed over the past few years as Spence had previously relied upon their own appraisals – a big thumbs down when choosing a diamond. It is great that they have revised this approach, but on the whole the diamonds I saw were average to low quality.
The Settings
Spence Diamonds carry a large variety of settings and the concept of being able to try on any style in a model version of the ring is a good feature. After coming under fire for not covering damage, people started to ask questions about the durability of the settings. On balance, if you are wearing a ring every day there is always a risk of some kind of damage. People seem horrified by this after spending so much money, but certain settings are not compatible with an active lifestyle. And yes, a diamond can crack. The best way to avoid this is a high-quality diamond (inclusions can compromise durability making the diamond more susceptible to cracks), and choose high quality settings. In particular, look for pave or eternity settings that do not use shared prongs and prongs that are proportionate to the size of the diamond. It will be interesting to see if Spence Diamonds work on the quality of their settings, as well as amending their warranty. Although the amendment was positive, it is still preferable to have a setting that is durable in the first place.
Spence Diamonds Price
Spence Diamonds are extortionately priced for the quality. On average they come in around 40% more expensive than online competitors such as Whiteflash, Blue Nile and James Allen. We know that you will spend more in a bricks and mortar store than you will with an online retailer due to the huge overheads, but beyond the good marketing I cannot see where this huge premium is going. If my experience in the store had been a knockout with all the bells and whistles that you expect from a luxury retailer, if the sales staff clearly had detailed and technical training then perhaps this would explain a small percentage. Unfortunately, this was not the case. Either way, when it comes to price, I find Spence Diamonds to be offering average to low quality diamonds with an enormous mark up.
The Final Word
So close yet so far. Great ideas and excellent branding that sadly does not translate into the products. I tend to consider two distinct brackets when it comes to diamond buying that are "the online experience" and the "Tiffany's experience". The online experience is one of education, excellent prices and a strong warranty. The Tiffany's experience is a bells and whistles, in-house affair with exceptional service and a 'shiny' feeling to it. Spence Diamonds does not deliver on either. Their prices are a far cry from online retailers such as Whiteflash, Hearts on Fire and others. Their customer service leaves a lot to be desired. I hope to see Spence Diamonds streamline their business and iron out the issues so that their unique approach and understanding of ambience can be appreciated.
So where do I recommend? Whiteflash are a great option for those looking for great customer service, high quality diamonds and designer engagement rings. James Allen are a superb option for those looking for fancy shapes and they have a huge selection, lastly Leibish & Co are another good option for those looking for fancy colored gemstones.
Spence Diamonds Review
Review:

2

out of 5

★★

by

Richard Jenkins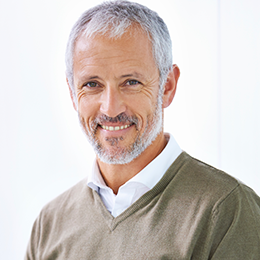 Richard Jenkins, The Diamond Guru
Get free assistance from the Diamond Guru today. You'll be glad you did!
Secure the best quality diamond for your budget.
Don't pay over the odds for your diamond ring.
Have piece of mind that you didn't get ripped off.
Have a Question? Contact us now…