In the realm of high-value item-selling platforms, Worthy.com has carved out a unique space. Offering an online auction platform for precious items like diamond jewelry, Worthy aims to simplify the selling process and connect sellers to a wide network of professional buyers. This review provides an objective analysis of Worthy's services, usability, pricing, and overall value proposition. To ensure an unbiased perspective, we've extensively researched the platform and supplemented our findings with user experiences and comparisons with other similar services.
Summary:
Platform Overview
Worthy.com positions itself as an accessible and easy-to-use platform. The site's design is clean and intuitive, making it easy for potential sellers to navigate and understand. To start the selling process, sellers are asked to provide basic information about their item—type of ring, diamond characteristics, etc.—on clearly labeled forms. The site offers distinct sections for different types of jewelry, specifically tailored for diamond engagement rings and other kinds of jewelry.
Worthy quickly responds to this initial information with an estimated range of bids the seller might receive, giving them an idea of the potential value of their item before committing to the selling process. If the seller decides to move forward, Worthy provides a shipping label, allowing the seller to send their jewelry to them for further evaluation.
The user-friendliness of the Worthy.com platform significantly simplifies the often complex process of selling high-value items, catering to both experienced sellers and those new to the world of online auctions.
In the next section, we'll delve deeper into the selling process, the time it takes, and the fees associated with selling on Worthy.com.
Selling Process
Initiating the selling process on Worthy.com is quite straightforward. After inputting basic information about the item and receiving the initial estimate, the seller can decide whether or not to proceed. Opting to move forward triggers Worthy to send the seller a shipping label for the item to be sent to them for an in-depth evaluation.
Once Worthy receives the item, the process becomes a bit more complex. The amount of time it takes from shipping the item to final sale can vary, largely dependent on the type of jewelry being sold. Our research indicates that, on average, the process can take approximately two to two and a half weeks.
It's important to note that this timeline doesn't include any preliminary discussions or negotiations between the seller and Worthy. This means that the total time commitment for sellers can be considerably longer, particularly for those who engage in extensive dialogue with Worthy before deciding to send in their item.
Fees
One aspect of Worthy.com that requires special attention is the fee structure. According to our findings, Worthy is not always transparent about their fees. They are often buried in the "how it works" section of the site, requiring sellers to dig a bit to find the detailed fee schedule.
Once found, the fee schedule reveals that the majority of Worthy's customers pay between 10 and 18% in fees. This fee is applied at the time of the item's sale and is deducted from the final selling price. It's worth noting that in many cases, Worthy quotes estimates and potential sale prices without including the deduction of their fee. This can lead to some confusion about the net amount the seller will receive from the sale.
While these fees are not unusual for a service like Worthy.com, their lack of upfront transparency can be a point of concern for potential sellers. Sellers need to understand these fees and factor them into their calculations when considering selling an item through Worthy.
In the following section, we'll outline the pros and cons of using Worthy.com, based on these and other features of the platform.
Pros and Cons
Every platform has its strengths and weaknesses, and Worthy.com is no exception. It's crucial for potential sellers to weigh these pros and cons before deciding to use the platform.
Pros:
User-Friendly Interface: Worthy's website is well-designed and easy to navigate, even for those who are not tech-savvy. The process of listing an item is straightforward and streamlined, making it simple for sellers to get started.
Auction Style: The auction-style platform allows sellers to reach multiple buyers at one time, potentially leading to competitive bidding and higher final sale prices.
Certification/Appraisal: One of the major benefits of using Worthy is their commitment to certification. Every ring they auction off will have a GIA or IGI certificate. If your ring doesn't have one currently, they will send it to the lab at no cost to you.
Cons:
Long Process: The selling process on Worthy can be lengthy, potentially taking several weeks from start to finish. This could be a deterrent for sellers looking for a quick sale.
Fees: While Worthy's fees are not unusual for this type of service, their lack of transparency about these fees could be off-putting to some sellers. These fees also reduce the final amount that sellers receive from the sale.
Personal Experience
To provide a well-rounded review, we have compiled anonymized experiences from various Worthy users. One user reported selling a diamond ring via Worthy, noting that the initial estimate was lower than an offer they had received from another buyer. Despite this, they chose to proceed with Worthy based on the assurance of a sales representative who believed the ring could fetch a higher price at auction.
Unfortunately, the final bid on Worthy was more in line with their initial estimate, and after the application of Worthy's 20% fee, the net amount the seller received was disappointing. The user expressed frustration that they had been encouraged to send in their ring despite the clear discrepancy between their required selling price and Worthy's initial estimate.
While this is just one user's experience, it highlights some potential pitfalls of selling with Worthy, particularly for those who have high expectations for their item's selling price.
In the next section, we'll compare Worthy.com with other similar platforms to see how it stacks up against its competitors.
Alternatives to Worthy.com
While Worthy.com offers a unique service for selling diamond jewelry, it is not the only player in the market. For instance, Abe Mor is a well-established business that prides itself on its history and commitment to quality. Born out of the founder's lifelong passion for diamonds, the business has cultivated positive relationships with local retailers and the general public alike, placing integrity and quality at the forefront​1​.
Abe Mor stands out for its potential to buy back diamonds, offering fair prices and excellent communication throughout the process. Essentially, this service allows you to cut out the middleman, maximizing the return on your diamond​1​. While their online presence isn't as strong as Worthy.com's, their in-person service is excellent, especially for niche cuts or fancy yellow diamonds​.
Despite this, it is essential to consider that Abe Mor may not be the best choice for everyone. They don't offer the same user-friendly diamond performance reports as some other online platforms, which can make it difficult for first-time buyers to find an exceptional cut when shopping with them​​. Therefore, it's highly advisable to research and compare multiple options before deciding where to sell your diamond jewelry.
Final Verdict on Worthy.com
Worthy.com provides a unique and well-executed platform for individuals looking to sell their diamond jewelry. Its auction-style approach allows for a broad reach and competitive bidding, and the detailed assessments provided by GIA or IGI are certainly beneficial in establishing the true value of the pieces.
However, the company has its drawbacks. The potential for a lengthy process, along with high fees, can make selling your jewelry through Worthy.com less profitable than it may initially appear. Furthermore, the website's emphasis on sale price rather than the net amount you'll receive can be misleading.
Comparatively, companies like Abe Mor, which have a solid reputation, transparency, and quality service, offer a viable alternative, especially for those looking to sell high-quality diamonds.
Overall, when deciding whether to use Worthy.com, it's crucial to weigh the pros and cons and compare it with other options in the market. While it offers a unique service that can indeed fetch good bids for your jewelry, make sure you are comfortable with the fees and the process before committing.
If you're on the other side of the transaction and are looking to purchase diamonds, engagement rings, or other types of jewelry, we've got recommendations for that as well. While this review focused on selling diamonds with Worthy.com, it's equally important to know where to buy high-quality diamonds.
Our top recommendation is Whiteflash. They offer an exceptional selection of both natural and lab-grown diamonds of the highest quality. With a commitment to excellence in both their product and customer service, Whiteflash is a fantastic choice for those seeking the very best.
However, if you're operating on a lower budget, don't worry, there are excellent options for you too. James Allen and Blue Nile offer extensive selections of diamonds to fit a range of budgets. Their intuitive online platforms make it easy to find the perfect diamond for your needs and budget.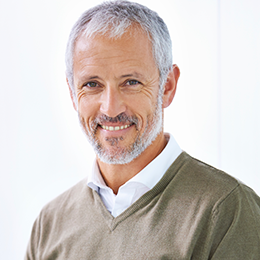 Richard Jenkins, The Diamond Guru
Get free assistance from the Diamond Guru today. You'll be glad you did!
Secure the best quality diamond for your budget.
Don't pay over the odds for your diamond ring.
Have piece of mind that you didn't get ripped off.
Have a Question? Contact us now…
Worthy.com
Review:

3

out of 5

★★★

by

Richard Jenkins